February 13, 2011 12:53 PM PST

Greetings,

Next May it would make 4 years since I started spreading ZonaReGGae radioshow vibes and selections here on Podomatic.
Altough it served for the purpose for some time, the increasing number of downloads in the latest year, does not allow me to keep it up available, for more than a week or so, each month...I could go PRO, but ZonaReGGae is about free works and selections for the the supporters and for the people, not a money making thing...so..no a money spending either.

I would be nice the number of downloads would fit the reality, but I´ve been making my calculations for the past 5 months now, and they do not.it seems to be a 'bug' on the system, really hard do solve for podomatic crew; that I will take dis opportunitie to give my thanks and respect for the efforts and great works on this platform.
From another side, it would be expected to have at least a couple of Comments on the show and things I write..but guess what, not even ONE in all this years.

SO, ANYONE REALLY INTERESTED in keep on following ZonaReGGae radioshow, provide me a email address, and I will create a newsletter so that you can get the new and proper link to get the show file download, weekly posted, on the weblog (zonareggae.wordpress.com). Just reach back at zonareggae@gmail.com.
I will keep this acount active for some time, but it will soon be deleted.
Give thanks for any of the true downloaders, that enjoy our selections and keep following the show!
Hayah Love!
I-rick
ZonaReGGae radioshow - Roots,Dub & Revival Selections @ RUAfm 102.7
(every wednesday nights, 22h00 till midnite -Portugal,GMT time)
ONLINE LIVE & DIRECT stream@ www.rua.pt (http://stream.radio.com.pt/ROLI-ENC-536)
..
zonareggae@gmail.com
zonareggae.wordpress.com
myspace.com/zonareggae
facebook.com/pages/ZonaReGGae-radioshow/161164789271
January 08, 2011 11:41 AM PST

Irie,
Niceness vibes for 1st broadcast of the year, wid a classic ZonaReGGae Roots, Dub & Revival Selection!
-Bringing back some of the latest times highlights and new releases wid music from: Clinark, Clinton Fearon, Prince Jazzbo, Alpheus, Apple Gabriel, Sylford Walker, Lutan Fyah, McPulish and more!
-Dubbing strong wid the latest from: Dub Creator, Vibronics, Violin Bwoy or the Manor...
-And back to our classic favorites in a strugglers rootical selection featuring: Israel Vibration, Al Brown, Johnny Osbourne, Noel Ellis and Joe Higgs! Tuff!
-Weekly Highlight to new releases showcases the amazing compilation from Not Easy At All/Jah Solid Rock, CULTURAL VIBES VOL.1! Presenting 4 riddims produced all over 2010, and featuring names like: Chezidek,Earl 15,Mikey General, Wild Fyah, Benaissa or Junior Murvin!, dis was the perfect way to round up an amazing debut year for dis two new powerforces in Roots Reggae Revival current times. Each riddim is dubbed to the clean track and the production level, as always, coming from some Hayah Region
PEOPLE! BEST of 2010 @ ZonaReGGae - The People Choices VOTING POLL, close to it´s final! Check your favorites and Support them till 16 JANUARY! Give thanks!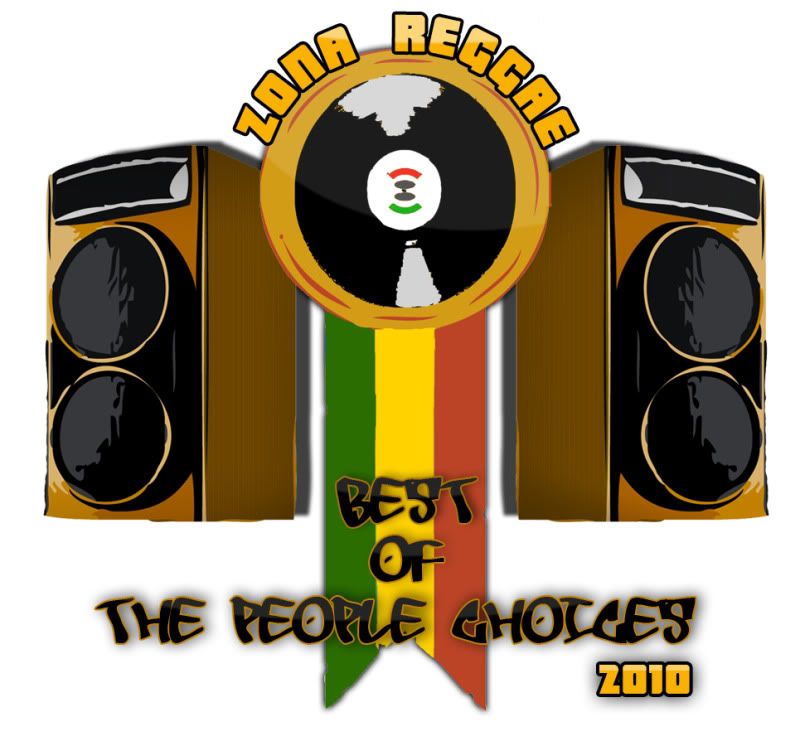 SUPPORTED BY: IRIE UP MAGAZINE

Hayah Love!
I-Rick
PLAYLIST AVAILABLE @
January 08, 2011 11:10 AM PST

Blessings!
catching up wid the latest shows after the turn into another year
A Blessed One to all of you I hope!
2010 last radioshow ended the all month, Sound Reviews for BEST of 2010 Choices! Dis week, a BIG Roots Revival & One Drop selection certified to keep you skanking!
The sound reviews are over, and ONLY 10 DAYS LEFT to visit the VOTING POLL and Choose your Favorites!So Get it moving, final moments to make your stand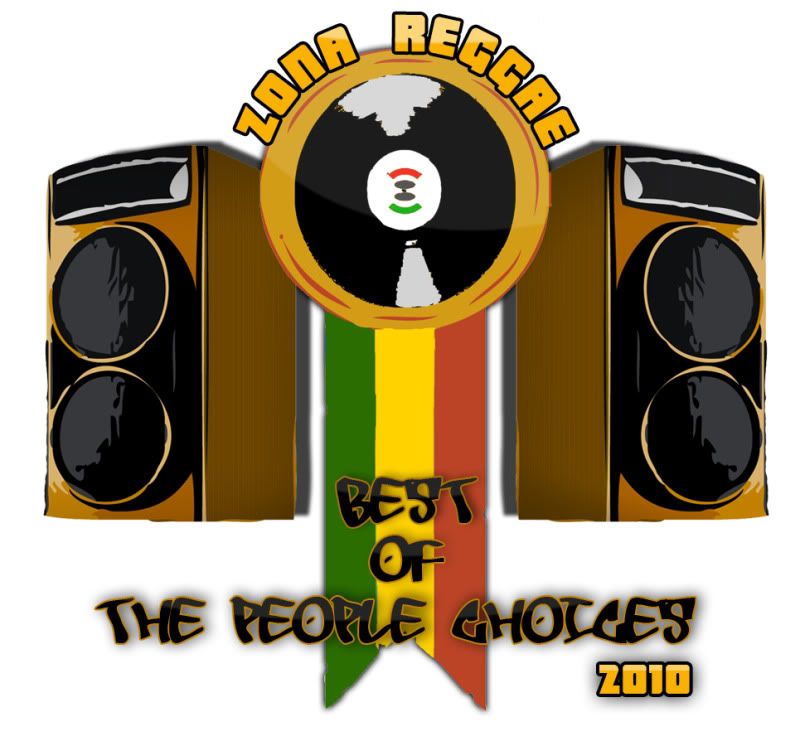 SUPPORTED BY: IRIE UP MAGAZINE

-Lots of new Dub music playing from the likes of: Fu Steps,Dubmatix, Early Worm;Ras Bruno & The Manor!
Also, first spins for portuguese roots band,SATIVA, debut release, CASO SERIO. It´s free to listen and download
Just check the links:
ZonaReGGae's Download of the Month#12 – SATIVA – Caso Sério
-HIGHLIGHT to new releases presents Italian project DIASPORA, debut release, 'A Jamaican in Cairo'.
A world, rooted in reggae & dub, experience,'A Jamaican In Cairo' brings a unique Oriental-Egyptian / Jamaican connection, wid strings crossing skanks and kete drums beating alongside drabukas! Raiz, Ammina Anabi & Bob Andy shining on vocals, spreading the words about Who we really are, think we are, or think we´ll become??. Highly recommended for anyone into criative music
Dis was it for 2010
Soon come more Roots, Dub & Revival selections for (hopefully...) brand new times.
Hayah Love!
I-Rick
PLAYLIST AVAILABLE @
December 24, 2010 06:37 AM PST

Season Blessings!
Dis week ZonaReGGae radioshow in podcast version coming strong!
Ok, I know it´s about the skanking x-mas selections all around in dis time of the year,right...so I decided to 'celebrate' x-mas edition wid a Full of Culture & Reality selection, and what a selection!!!
Keeping on wid the sound reviews for BEST of 2010 at ZonaReGGae, dis week there´s presented a double sound review! 1st, spreading Portugal Reggae & Dub scene 2010 releases; 2nd, a massive UK Roots & Dub style!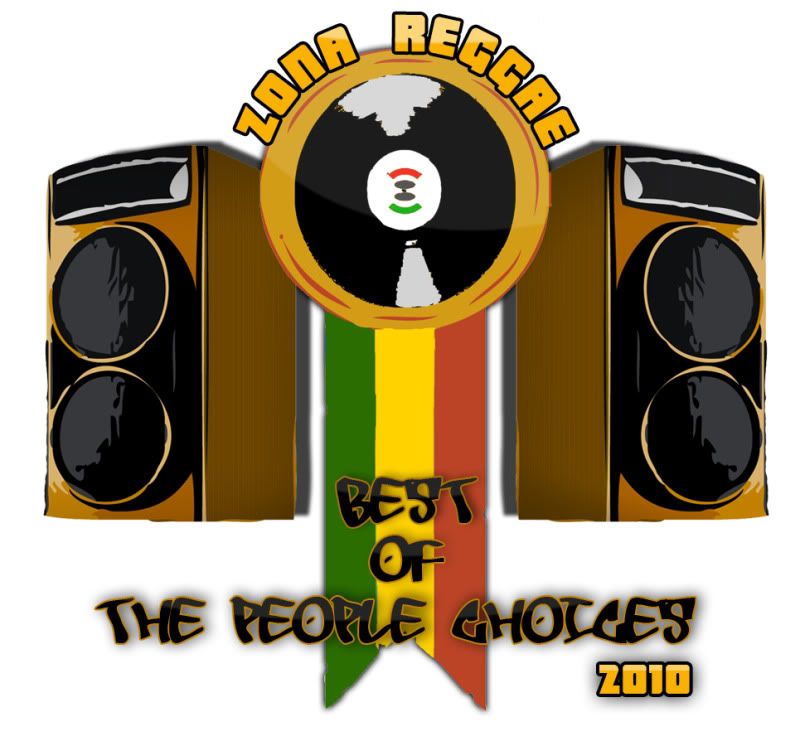 SUPPORTED BY: IRIE UP MAGAZINE

Keep bringing your votes for the favorites int
ZonaReGGae BEST of 2010 - The People Choices VOTING POLL
-New stuff playing dis week from the likes of: Tony Brown, The Lambsbread, Diaspora; Junior Murvin...and two AMAZING revival tunes still to be released from Alpheus and The Manor!
-Weekly Highlight to New releases brings the amazing roots & culture vibes from veteran Clinton Fearon, in his latest album 'Me Deh Yah'!
I heard and read many good things about Me Deh Yah album, but still im amazed wid the quality presented in the music! It´s one of the best nowadays Roots albums to be heard; Clinton words are like teachings full of inspiration to anyone; backing vocals are true to the foundation style, and every tune is a very strong one, full of details just like in the old jamaican days. impressive!
That´s all for now
These month available downloads are flying away, so in case it´s over when you reach here, just keep following the other 'podcasts' at
ZonaReGGae FULL PLAYLISTS & DOWNLOAD LINKS
ZonaReGGae radioshow at Talawa.Fr
Wishing all some peacefull and wise Holy Days!
Hayah Love!
I-rick DJ
Playlist available @
ZonaReGGae Playlist 22nd DEC '10
December 17, 2010 09:53 AM PST

Blessings!
This week ZonaReGGae radioshow 'podcasted', featuring a MASSIVE Roots & Culture selection!
Lots of new and old Roots Reggae music, wid highlights to ALPHEUS (New album From Creation coming soon!);Clinton Fearon new album, the amazing roots epic ME DEH YAH and foundation deejay Prince Jazzbo, wid BRAND NEW TUNES!
This weeks BEST of 2010 sound review brings a trip around the roots,dub & rocksteady reissues we were to able to feature dis year! A, before foundation selection!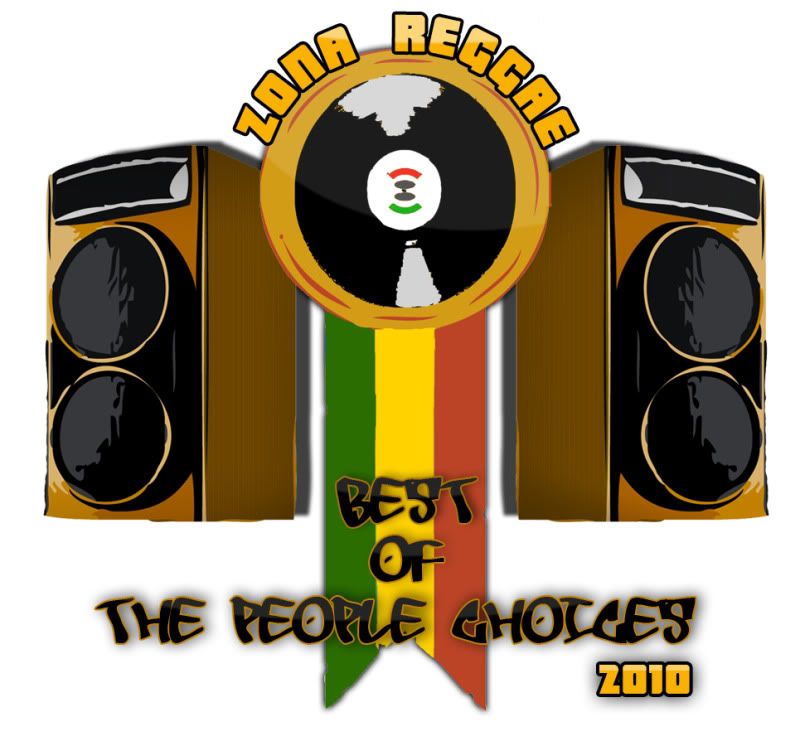 SUPPORTED BY: IRIE UP MAGAZINE

KEEP THOSE VOTES COMING, in the form of your favourites
AND REMEMBER PEOPLE, YOU CAN VOTE ON AS MANY ALBUMS YOU WISH!!!
Check it here->http://zonareggae.wordpress.com/zonareggae-best-of-2010-the-people-choices-voting-poll/
ALSO NEW TUNES by: Vibronics; Diaspora, Earl Zero and Bermuda born NUMBER 1 reggae artist CLINARK!
'a TRIBUTE TO MICHAEL JACKSON 'A Legend and a Warrior', is Clinark´s way to say thanks to the legacy left from superstar Michael Jackson! And what a better way to perpetuate Michael´s hopefull and beatifull messages to the world, than bringing them into the Reggae Grooves!!
A masterfull production work at Stringray Studio alongside Mafia & Fluxy, brings 18 reworks of MJ songs, wid Clinark shining all over it in his beatifull and hearthfull melody singing style!
A must have for every Michael Jackson fan, and anyone into Roots, Rockers and Dancehall beats!
Clinkark 'The Reggae Torch' Lights Up Michael's star, and makes it shine once again!Bless up!
More to come NEXT week, until, a Blessed and Skanking Holidays everyone!
Hayah Love!
I-rick DJ
PLaylist Available @
http://zonareggae.wordpress.com/2010/12/16/zonareggae-playlist-15-dezembro-2010-best-of-10-3rd-sound-review/
December 17, 2010 09:33 AM PST

Irie!
Bug problems were wipping out our bandwithd faster than santa claus can deliver his gifts! but not anymore! So back wid the latest ZonaReGGae radio sessions!
Last week the startout of our BEST of 2010 - The People Choices - Voting Poll hit strong around the massive and supporters! Give thanks for all the blessings, comments and votes!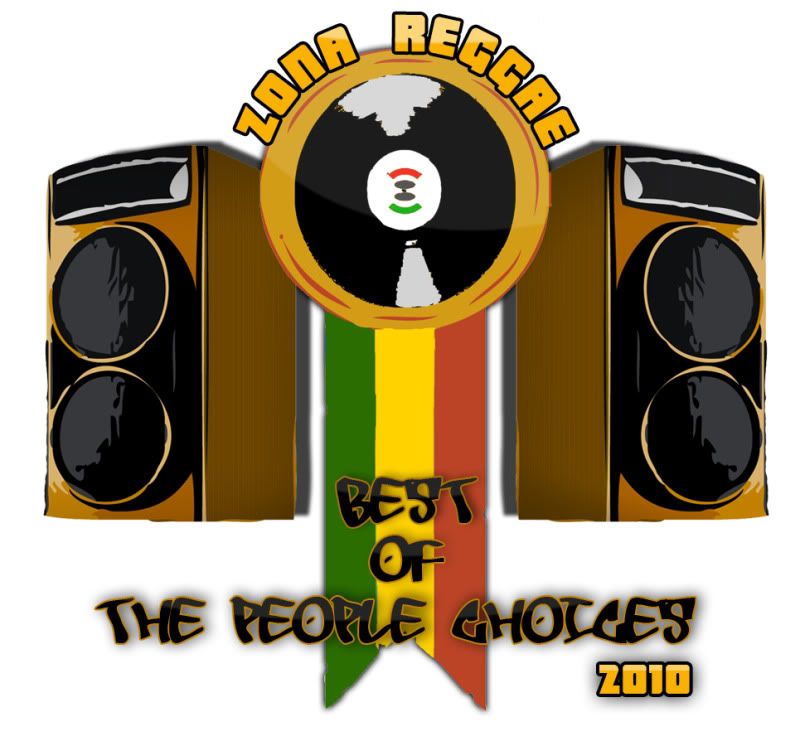 SUPPORTED BY: IRIE UP MAGAZINE

-The sound reviews to the BEST choices playing all over the year go on, dis show wid a BIG Underground Advisory! The Dubs from the underground featuring there! Check it!
http://zonareggae.wordpress.com/zonareggae-best-of-2010-the-people-choices-voting-poll/
-Weekly highlight to new albums presents CELT ISLAM Brand New 'Al Mizan'!
Released the 6th December on Urban Sedated Records, Celt Islam is really pushing forward and tuff on this one!
Always innovating, groundbreaking Dub, Dubstep and Drum Oriental Styled Music, but still appealing to Reggae music massive.
The Analogue Fakir strikes again!
-ALSO NEW TUNES & news spins to: Bandulu Dub; Ras Bruno; Bongo Kanny; Diaspora, Nasio Fontaine; Inner Visions; Bambu Station; Dub Caravan or Root SoulJah!
Keep on checking for this weeks MASSIVE Roots & Culture selection!
1 love
I-rick DJ
Playlist Available @
http://zonareggae.wordpress.com/2010/12/09/zonareggae-playlist-08-dezembro-2010-best-of-10-2nd-sound-review/
December 04, 2010 11:21 AM PST

Greetings & Salutations!
Dorment since October
ZonaReGGae podcast finally back online!
ANYONE missing October & November sessions, please find those available for download in the ALTERNATIVE Link at ZOnaReGGae Blog playlists LINK:
http://zonareggae.wordpress.com/category/playlists/
For December, we our happy to present once again, in it´s 6th edition already(!) the
BEST of 2010 @ ZonaReGGae - The People Choices - VOTING POLL!
http://zonareggae.wordpress.com/zonareggae-best-of-2010-the-people-choices-voting-poll/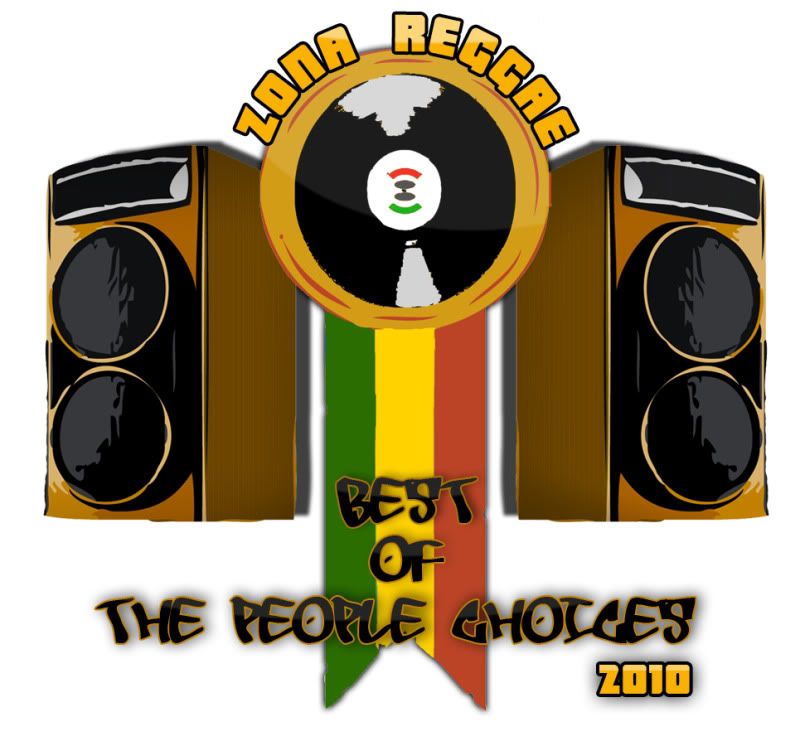 SUPPORTED BY: IRIE UP MAGAZINE

Check the link for full infos about it,support your favorites by spreading the word, and keep on checking December´s ZonaReGGae broadcasts for the All Month sound reviews!
Last week show, the first sound review featuring our own 12 Choices for ALBUM OF THE MONTH at ZonaReGGae!
Also featuring:
-Weekly Highlight to New albums presenting CAS HALEY new album 'Connection'.Great accustic & roots vibe released by Easy Star Records!
-Brand New tunes by legendary Jamaican deejay Prince Jazzbo, and Ranking Trevor! And don´t forget to check out newest Download of the Month Suggestion!
DOWNLOAD of the MONTH #11 - Dub Caravan presents: Strike a Blow (2010, Dread Camel Records)
http://zonareggae.wordpress.com/2010/11/28/download-of-the-month11-%E2%80%93-dub-caravan-presents-strike-a-blow/
MOre to come next week!
Hayah Love!
I-Rick DJ
PLAYLIST AVAILABLE @
ZonaReGGae 01st Dec '10
http://zonareggae.wordpress.com/2010/12/02/zonareggae-playlist-01-dezembro-2010-best-of-10-1st-sound-review/
October 07, 2010 06:27 AM PDT

Bless!
Latest update from ZonaReGGae radioshow, wid yesterdays Roots,Dub & Revival selection!
-Month starter wid the usual infamous ZonaReGGae BEST of Monthly Choices! 4 brand new releases highlighted over past month selections wid a NEW ALBUM of MONTH Choice!
check September and previous 2010 TOP Choices @
ZonaReGGae BEST of '10 Monthly Choices
Lots of new music and releases featuring dis week, wid word of attention to:
-Soon come new 7inch from WebCam Hi-Fi featuring underrated roots veteran Delroy Williams!;
-Number 10 release in Vibronics & Scoops Records busiest year ever, wid their a 7inch a month 2010 series! Vibronics alongside Vanya O, wid a heavy steppers Dubwise re-cut from the Wailers feat.Ta Teasha (a.k.a.Senya) 70T´s tune, 'Oh Jah Come Now'!
-Acoustic combination between Andrew Tosh & Kymani Marley covering Peter Tosh's 'Lessons in My Life' from Andrew ´s new album "Legacy An Acoustic Tribute to Peter Tosh"!;
-First Worldwide Spins to inedit combination between Roots veterans CORNELL CAMPBELL & U-ROY! Produced by Zion High Productions 'Babylon You Wrong' is coming out by the end of October! Unprecedented veteran combination over a smoth roots revival riddim! playing in pre-release at ZonaReGGae! Go on checking SOUL OF THE LION PROMOTIONS webspot for the updates on the release!
-First spins to forthcoming PAMA INTERNATIONAL album! Meeting wid everlasting groundbreaking Dub master MAD PROFESSOR, 'Rewired in Dub' is a re-work of acclaimed Pama Intl 'Outernational' album! And what a re-work dis is! 2010 Rewiring of the Year!
-We are proud to announce that after almost a year later, top Jamaican Roots reissue label,PRESSURE SOUNDS, is coming back to ZonaReGGae playlists wid their 2010 new history reminder efforts! BIG BIG rocksteady,roots,rub-a-dub, digital and Dubwise selection, wid an highlight to new reissues from: The Uniques, Prince Jammy, Freddie McKay, Wayne Smith or Cornell Campbell!!!
-HIGHLIGHT of the week presents, a debut album from extremly talented multi-instrumentist, producer and gifted singer, ZION! Haling from Dominica Island, his debut album 'Strictly Roots' is definitly THE strong contender for Newcomer of the Year! Another discovery from Skank Records, Professor Skank!Crucial Modern Roots Reggae!
Many, Many (but I real mean MANY!) more new stuff coming over next week show!
Thanks for downloading and spreading the vibez! Enjoy!
Hayah Love!
I-Rick DJ
PLAYLIST AVAILABLE @
October 07, 2010 04:35 AM PDT

Greetings & Love!
Every year around the final week of September, we come to a special occasion, marking the birth of ZonaReGGae radioshow
7th year celebration - 6th of live & direct broadcasts! - Altough it will keep on beeing a humble celebration, i like to stand it out wid a All Brand NEW selection! (well, 99% brand new, dis year...
I´m guessing everyone will be enjoying the NEW INTRO for the show
Specially created for dis session, featuring ID´s and Special Big Ups from an amazing role of JA veterans...Errol Dunkley,Little Roy,Philip Fraser,Leroy Sibbles or Anthony Johnson!Bip Up to All!
-Still, an amazing selection of Modern Roots Reggae & Dub/Steppers, wid some of the BEST in 2010 till now, Lots of new releases, soon come releases, pre-editions and even some unreleased never heard dubplate style!
Joshua Alo, Zion, Ossie Dellimore, Webcam Hi-Fi, Zion Train, Vibronics, Roots Ista Posse, Solo Banton, Violin Bwoy, Easy Star All Stars...and many more! ALL featuring wid Brand NEW stuff!
-HIGHLIGHT of the WEEK, picking up the pace, and presenting the new and amazing DUBMATIX full album SYSTEM SHAKEDOWN! Have you seen the guest vocals line up for dis one?? What about the variety of Reggae/Dub styles?? No?!? Just listen to it! and while you´re there, check our REVIEW, for definitly, once again, one of the Albums of the Year contender!
ZonaReGGae reviews...DUBMATIX - System Shakedown
Have to give thanks to all ZonaReGGae supporters for helping BIG time, in dis years B-Day Selection, sending all the new and unreleased music
BLESS!!
We hope to stick around for a couple of more years
bringing conscious and TOP groundbreaking Roots, Dub & Revival selections, every time!
Feedbacks for dis one are more than appreciated!
Enjoy and spread it around!
Hayah Love!
I-rick DJ
PLAYLIST AVAILABLE @
October 07, 2010 04:06 AM PDT

Irie!
Another blasting ZonaReGGae radioshow, online for download!
Ok, portuguese speakers will love dis one, as we come back to our special Highlights to Portuguese reggae greatests, wid the new album from in form MERCADO NEGRO band, and a special interview to front man and long time portuguese reggae scene veteran, Messias!
More about @
-Also featuring new music from Taj Weekes & Adowa, Bambú Station,Ossie Dellimore, Clinark, Lutan Fyah or Suga Roy & Crystal! Word of attention to the 'Barriers Riddim', coming out of Jamaican Base 13 Productions, wid cuts from Ras Negus feat.Papa Michigan and amazing deejay style from veteran Ranking Trevor!
-Dis week we also re-actived our DOWNLOAD of the MONTH suggestion, to present a new portuguese collective, THE GRASSPOPPERS! Their debut The Grasspoppers present: DUB INNA WEEK, is already considered a landmark in Portuguese Dub scene, and it´s free to download!
Know al about it and get the links @
-Coming up next, one of the best ever ZonaReGGae´s radioshow selections! In our 7th B-Day celebration broadcast! don´t miss it!
Hayah Love!
I-rick DJ
PLAYLIST AVAILABLE @